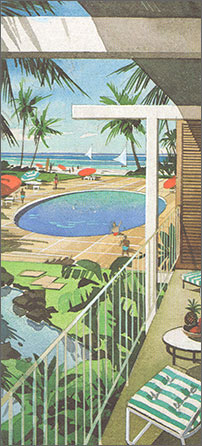 Thanks for making your reservation.
EFFECTIVE IMMEDIATELY
POOL AND EXERCISE ROOM POLICY
NO SHOW POLICY - For those that do not show up for their scheduled reservation after the 3rd time all reservation privileges will be revoked. NO EXCEPTIONS.
ANY HARASSMENT of Pool Attendants will not be tolerated, reservation privileges will be revoked. NO EXCEPTIONS.
CANCELATION – All reservations will be considered canceled after a 10 minute "Grace Period."
Any questions call Jenny (808) 391-1780.
Management
The Exercise Room Reservation acknowledgement email from exerciseroom@kahalabeachapts.com, either digitally or printed, must be shown to the Attendant at the time of reservation for Exercise Room access. If you don't see this with your regular email please check your "spam" mailbox.
In this message there is a cancellation link - please use this if your plans change so that the time slot is opened for others to use.
Exercise room users must select and mark each machine or weights used with colored stickers provided. Users must wipe off each machine or weights used before AND after use with sanitizing wipes provided.
The water fountain will be closed. Please bring your own filled water bottles.
Reservations can only be made up to 1 week in advance.